USANA Executive Management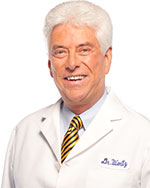 Myron Wentz, PhD
Founder and Chairman of the Board
Dr. Myron Wentz is an internationally recognized microbiologist, immunologist, and pioneer in the development of human cell culture technology and infectious disease diagnoses. In 1992, Dr. Wentz founded USANA Health Sciences—a state-of-the-art manufacturer of nutritional supplements, foods, and personal care products.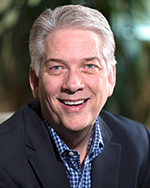 Kevin Guest
Chief Executive Officer
As USANA's chief executive officer and a member of the board of directors, Kevin provides strategic direction to USANA's global management team and visionary leadership to hundreds of thousands of Distributors and employees worldwide. Having worked with USANA for more than 24 years, Kevin is known for his integrity, enthusiasm for direct sales, and dedication to the vision of USANA Founder Dr. Myron Wentz. When he's not at work, Kevin enjoys spoiling his five grandchildren and playing guitar and bass in his music studio.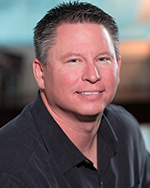 Jim Brown
President and Chief Operating Officer
Jim has played an integral role in USANA's operations over the years and brings vast experience in operations. Jim has served in a variety of positions at USANA since 2006 including VP of Operations, VP of Global Operations, CPO & COO. In his current role as President & Chief Operating Officer, Jim is responsible for Operations, Information Technology (IT), Research & Development (R&D), Human Resources (HR), and USANA's China Market.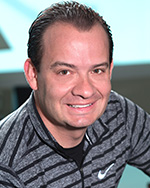 James Bramble
Chief Legal Officer and General Counsel
For more than 18 years, Jim has provided his legal expertise to USANA as chief legal officer and general counsel. He oversees many legal aspects of the company's business practices, including Associate compliance, litigation, regulatory, market expansion, and government relations. Jim also presides over USANA's charitable organization, the USANA True Health Foundation.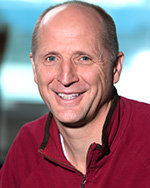 Paul Jones
Chief Leadership Development Officer
Over the years, Paul has played a critical role in USANA management where he served as vice president of human resources, overseeing the home office and multiple international locations. Now, as USANA's CLDO, Paul leads all human resources and organization development functions worldwide.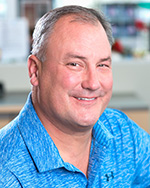 Dan Macuga
Chief Communications Officer
Dan has several years of experience working with independent entrepreneurs to help them build successful businesses. As chief communications officer at USANA, he is responsible for brand and reputation management. Dan oversees multiple departments, including public relations, social media, communications, marketing, and the global customer service teams.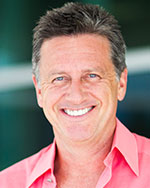 David Mulham
Chief Field Development Officer
David's experience in the direct-selling industry stretches throughout his entire career, and he has been instrumental in creating incredible growth and success in a variety of positions. He provides executive oversight for field development across Asia Pacific, North America, Latin America, and Europe.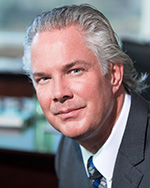 Robert Sinnott, PhD
Chief Scientific Officer
With more than 25 years of experience in biotechnology, life sciences, and nutrition, Dr. Sinnott is responsible for ensuring USANA remains at the forefront of unique scientific innovation. As chief scientific officer, he manages all aspects of global research and development by building on and preserving the legacy of Dr. Wentz to improve health worldwide.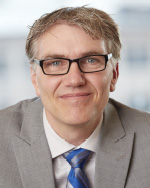 Walter Noot
Chief Information Officer
Walter came to USANA with extensive leadership experience in both the IT field and the direct selling industry. As chief information officer, Walter is responsible for creating USANA's long-term technology strategy, including the development of enterprise solutions and innovative tools for our Associates.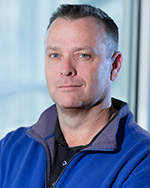 Doug Hekking
Chief Financial Officer
Doug brings a wealth of experience to the executive management team and has served in a variety of positions at USANA since 1992 including controller, executive director of special projects, and executive vice president of finance and accounting. In his role of chief financial officer, Doug oversees the daily financial affairs at USANA including accounting, finance, tax, treasury, and financial planning.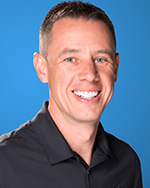 Josh Foukas
Executive Vice President of Legal
Josh has been legal counsel for USANA for more than ten years. In his role as executive vice president of legal, he oversees USANA's world-wide, corporate legal group, as well as USANA's business development, investor relations, and government relations functions. Prior to joining USANA, Josh was corporate counsel for a public biotechnology company and before that practiced corporate and securities law with a large regional law firm.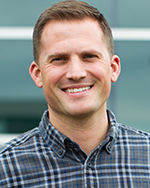 Brent Neidig
Executive Vice President of China
Brent first took on a leadership role at USANA as executive director of the ethics and education team. Most recently, he served as vice president of China strategic development, overseeing operations of USANA's BabyCare subsidiary. As executive vice president, Brent will continue to manage operations of BabyCare and take on the expansion of USANA's presence in China.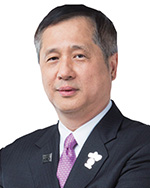 Sherman Ying
Executive Vice President of North Asia
Sherman has been a valuable asset to the USANA family since 2004. He offers a wealth of experience in network marketing as well as first rate knowledge in fostering strong relationships with the distributor force. In his current role of executive vice president of North Asia, Sherman provides executive oversight to the Philippines and Indonesia and continues to lead Taiwan, Korea, and Japan.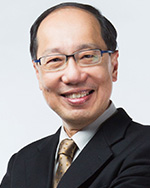 Ng Keng Hean
Executive Vice President of South Asia
Keng Hean brings years of unique international experience in both management and network marketing to USANA. As the first general manager of Singapore and Malaysia, Keng Hean successfully guided the markets in their first years of growth and profitability. Now, as executive vice president of South Asia, Keng Hean oversees all operations in Singapore, Malaysia, and Thailand.